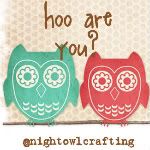 1.What was your favorite meal growing up?
It doesn't have a name, but it's chicken wrapped in bacon on dried beef with this white cream sauce. My mother actually made it for all the meat-eaters at my first birthday as a vegetarian. How mean was that? It was such a temptation!
2. What's your favorite month?
August [birthday]!